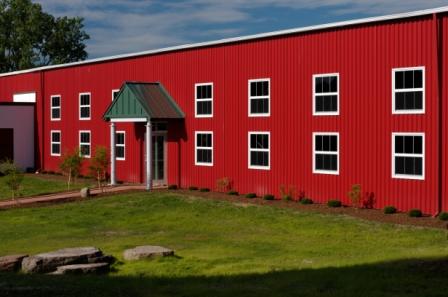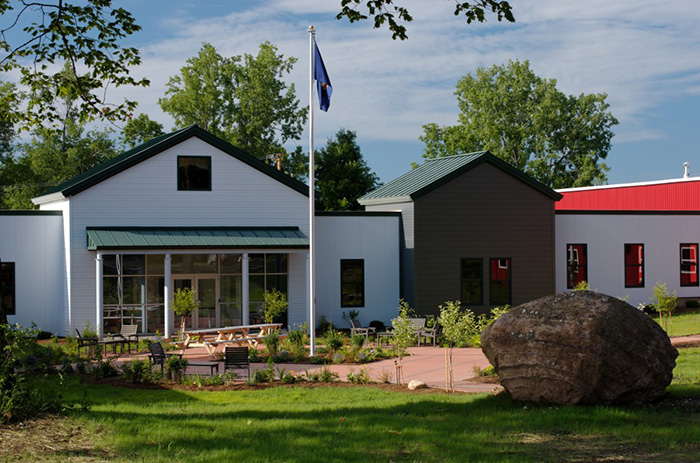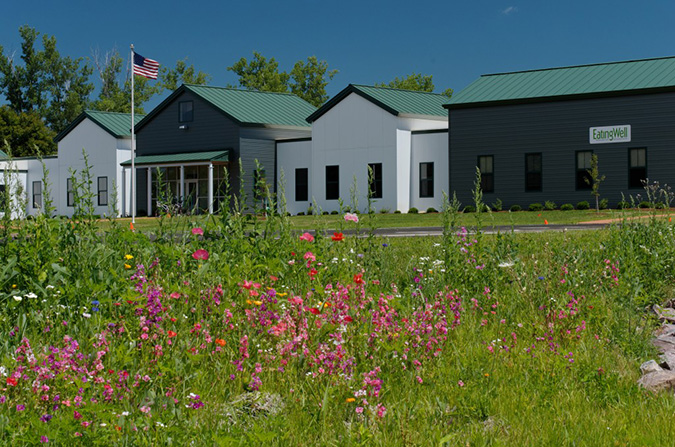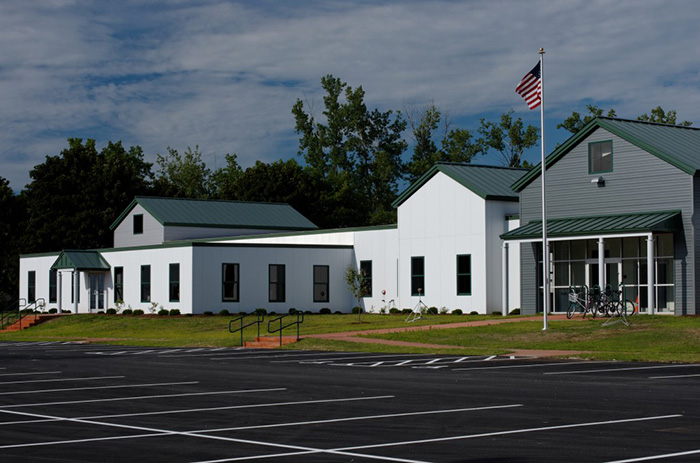 "We've done a couple of million square feet of Metl-Span wall panels and have great confidence in the people and the products. We particularly like the fact that the panels are finished on both sides. One tenant of Shelburne Green has test kitchens in its space and the inside finish provides a clean, washable surface that offers great R-value. The panels lock together nicely.  It's easy to use."
MULTIPLE METL-SPAN PROFILES SELECTED FOR OFFICE PARK RENOVATION
With completion of a major renovation, Shelburne Green office park in Shelburne, VT takes on a dramatic new appearance. The previous structure was a "smorgasbord of attached buildings" according to general contractor Dan Cameron of DHCameron Construction Company in N. Ferrisburgh, VT. The original 15,000 sq. ft. building was constructed in the 1950s and then added onto over the years with pre-engineered buildings.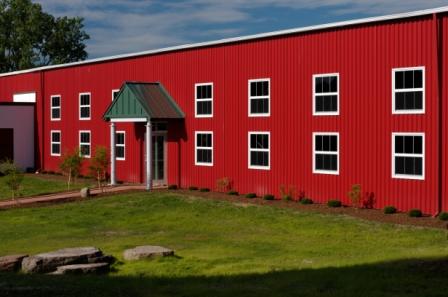 Now offering nearly 40,000 sq. ft. of Class A office space, the office park provides a unique, comfortable setting for a wide range of businesses.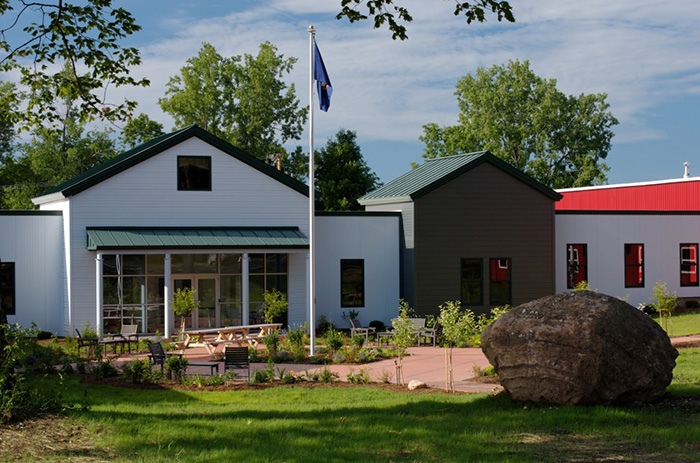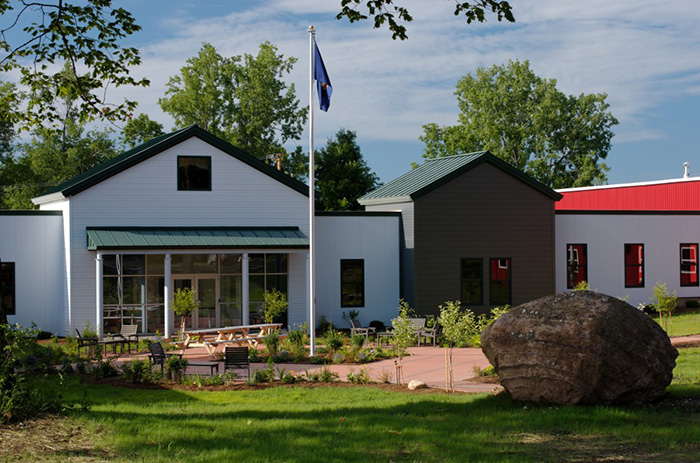 A total of 36,000 sq. ft. of Metl-Span insulated metal panels in a variety of profiles and installation applications were utilized on the project. The profiles and applications include Light Mesa in Polar White and Silver installed vertically; CF Flute in Polar White, Silver and Zactique installed horizontally; and 7.2 Insul-Rib in Bright Red installed vertically.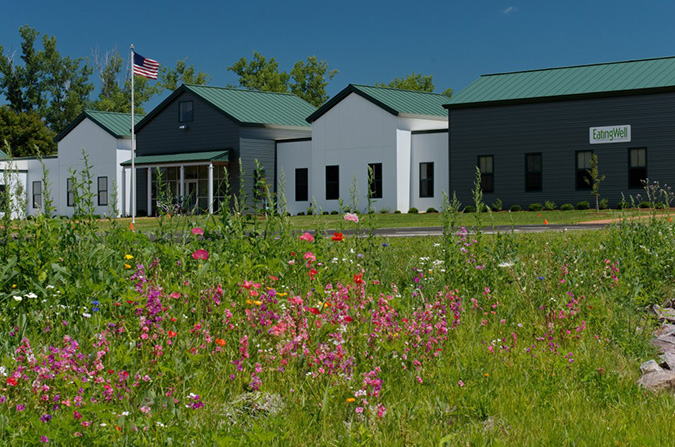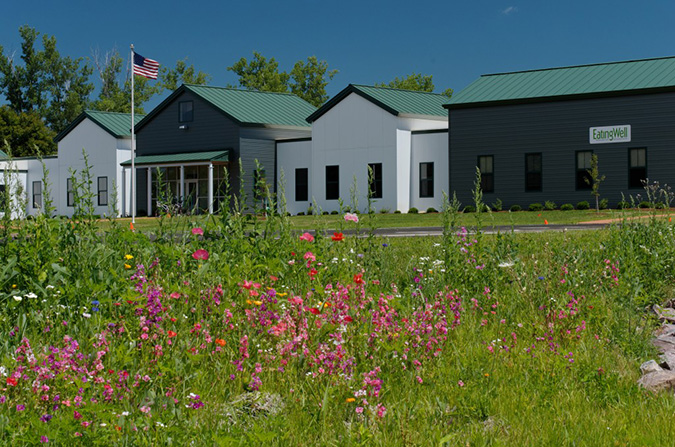 "Right off the bat, we recommended using Metl-Span," Cameron said. "We've done a couple of million square feet of Metl-Span wall panels and have great confidence in the people and the products. We particularly like the fact that the panels are finished on both sides. One tenant of Shelburne Green has test kitchens in its space and the inside finish provides a clean, washable surface that offers great R-value. The panels lock together nicely. It's easy to use."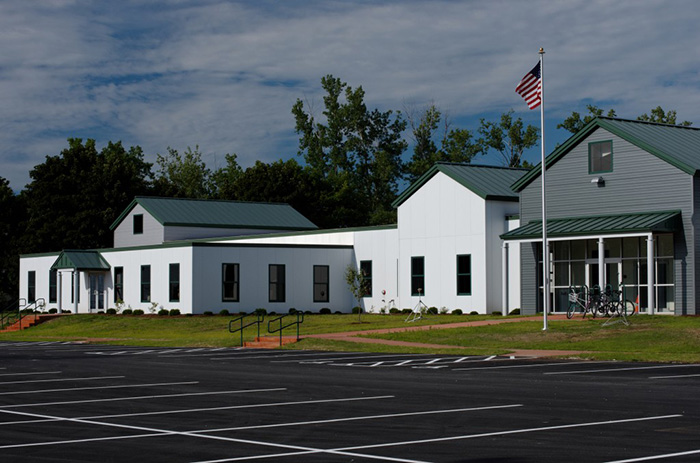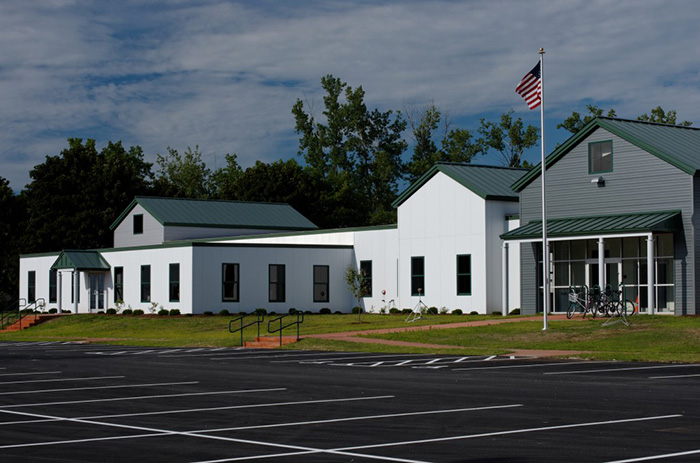 Architectural design for the project was provided by J. Graham Goldsmith Architects, Burlington, VT.
---
Have Questions About Our Products?
Please fill out the following information and an experienced sales representative will be in contact. We look forward to hearing from you!
---
View our Privacy Policy