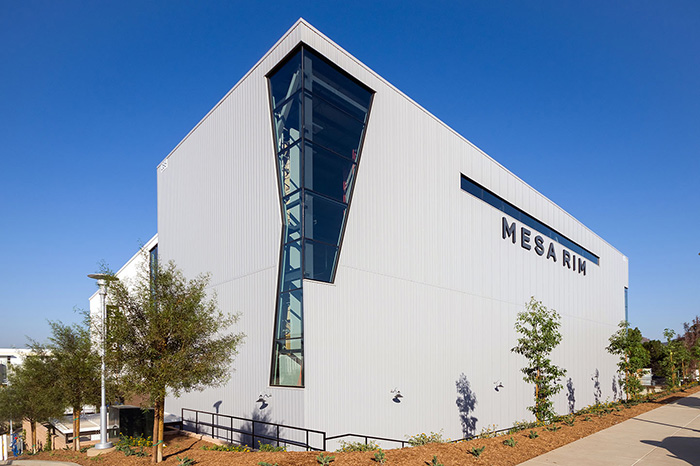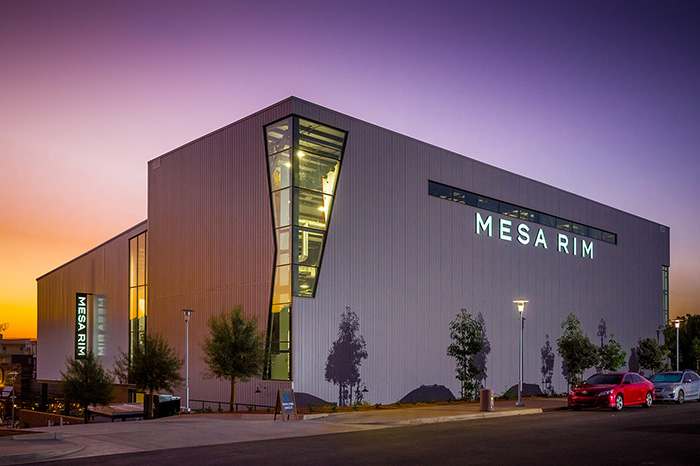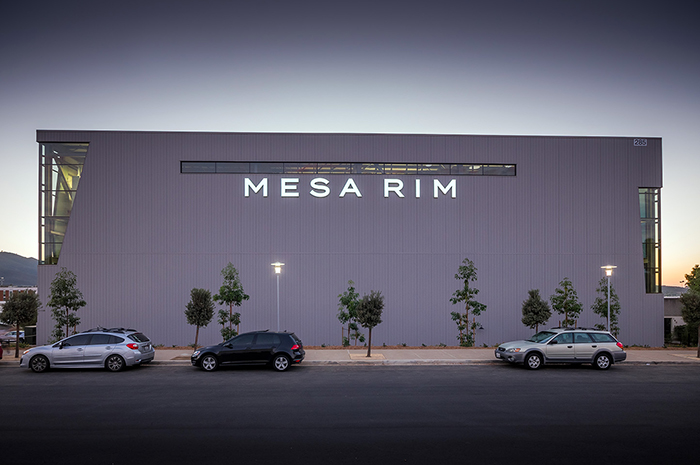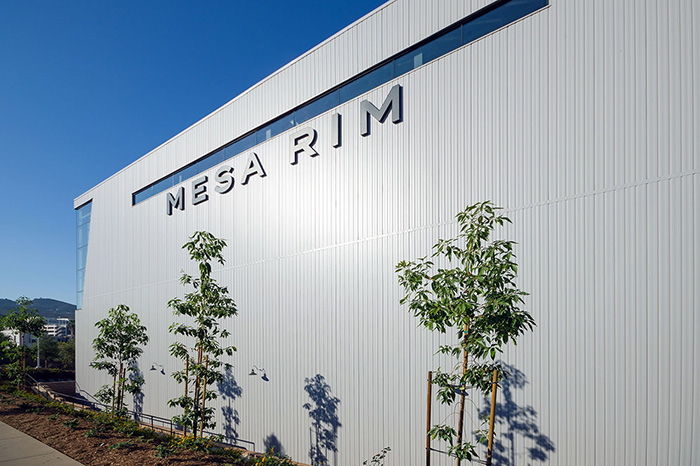 "The profile of the panels met our overall intent for the space with industrial flair and a rustic look."
Mesa Rim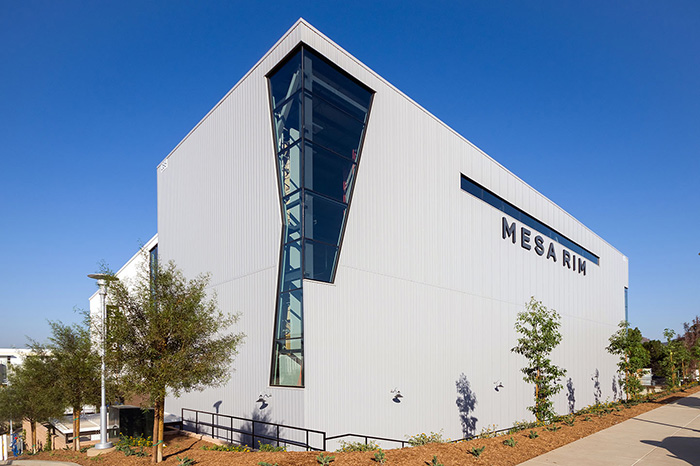 Reaching New Heights
Mesa Rim, purveyors of climbing and fitness centers in California, Nevada and Texas, recently expanded their operations by opening a location in San Marcos, California. The company was focused on securing a foothold in southern California, and San Marcos was ideal – home of Cal State University, and a growing community dotted with churches, movie theaters and restaurants.
Mesa Rim's modern fitness facilities strive to improve the quality of life of their host communities through an inclusive environment, a space for movement, education-focused experiences and innovative leadership.
The new San Marcos location becomes the largest facility for the company and offers climbing, yoga, group training and youth programs.
In the planning stages, architects envisioned a modern, eye-catching building to match the neighborhood's progressive look and feel.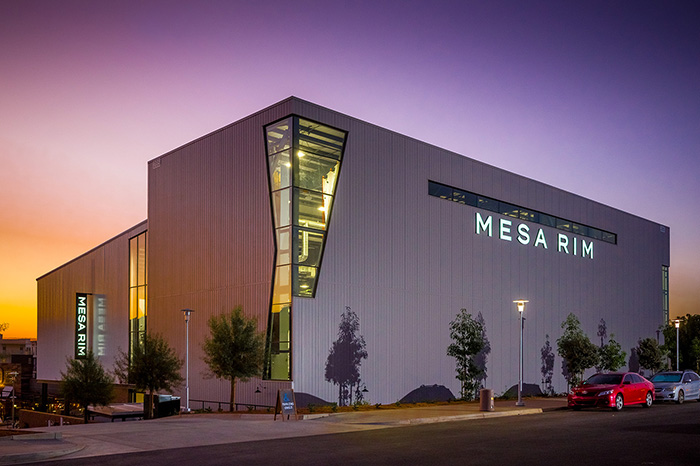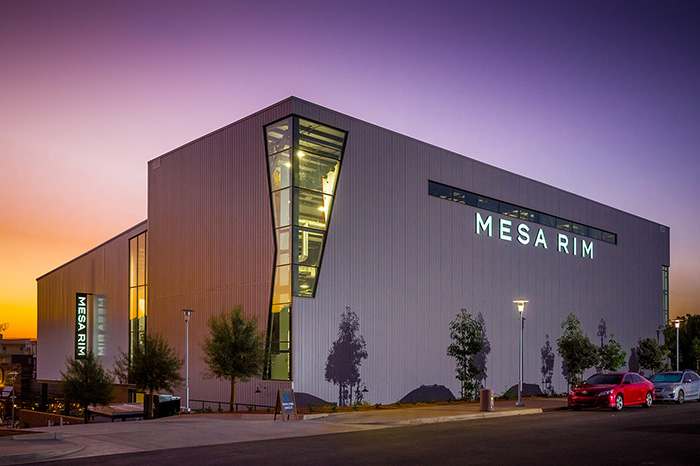 Modern Industrial
Architects chose the versatile Metl-Span CF Flute panels for the building envelope of the climbing tower building. The building also features large roll-up doors and a glass sectional to keep the industrial feel and let natural light into the space.
"The profile of the panels met our overall intent for the space with industrial flair and a rustic look," said Jeremy Palmer, architect with Richard & Richard Construction Co. "The building stands out in the space it holds, and the colors melt into the skyline."
Architects chose to use 17,500 square feet of 42"-wide and 2"-deep CF Flute panels in Tundra. Metl-Span concealed fastener wall panels fit local city approval requirements and achieved the aesthetic appeal architects envisioned with vertical grooves.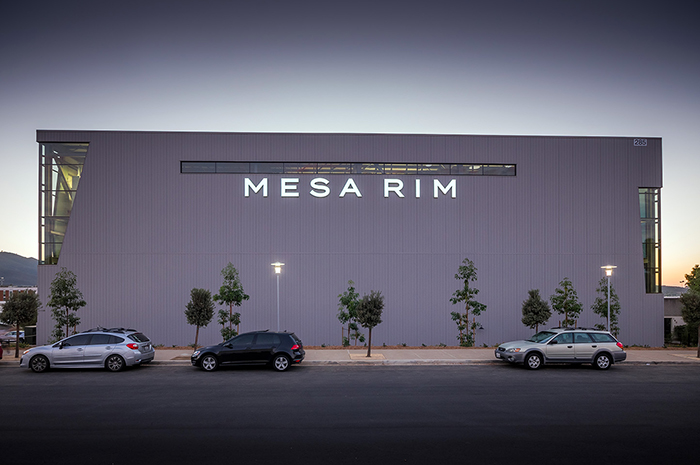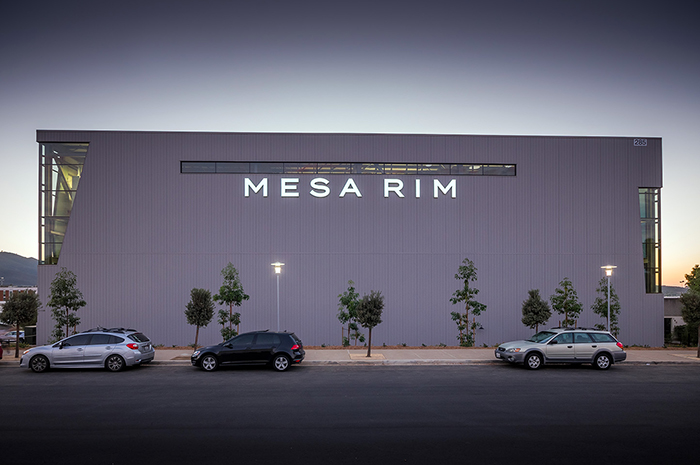 The insulated metal panels provided a high R-value with one building component and encapsulate the tower building entirely.
"The tower is a 60-foot building sitting on top of a hill that is going to be seen from every angle and needed to be attractive," said Bill Greer, vice president of G&W Builders. "Metl-Span's fluted panel provided a great solution for the requirements. The clean, vertical lines draw your eyes up and really make it stand out."
Maximum Efficiency
CF Flute insulated metal panels provide bold vertical reveals that compliment building exteriors. The wall panels are ideal for commercial, institutional and industrial applications. With concealed clips and no thermal circuits, the CF Flute panels are installed easily and reduce construction labor costs.
Metl-Span colors are formulated to provide maximum energy efficiency and solar reflectivity, and Premium I colors, like Tundra, ensure maximum solar reflectance.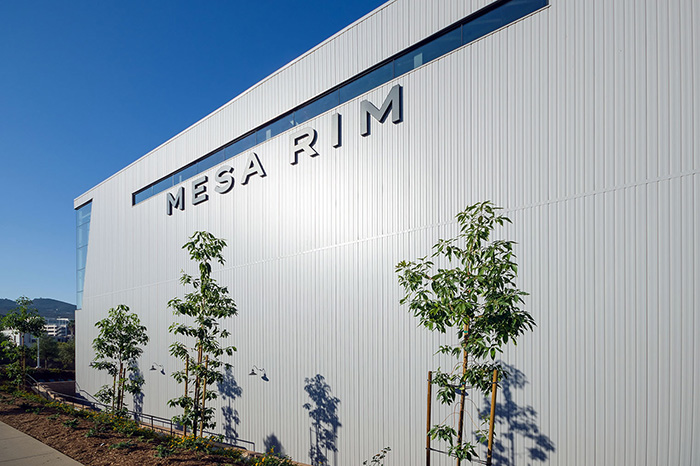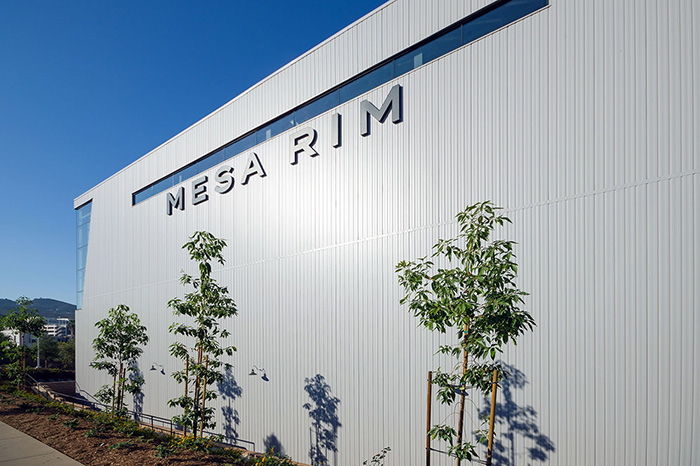 Ready to Climb
Construction on the San Marcos location was complete in 10 months. Mesa Rim was scheduled to open in line with the 2020 Olympics in June 2020 but was delayed due to COVID-19 precautions. The center is scheduled to open to the public in spring 2021.
---
Have Questions About Our Products?
Please fill out the following information and an experienced sales representative will be in contact. We look forward to hearing from you!
---
View our Privacy Policy