IMPs are Ideal for Warehouse Construction
As internet retailers become an increasingly popular source for consumer goods, the warehouse space needed to store retailer supplies is also growing rapidly.
Today, the e-commerce industry makes up between 20–22 percent of new industrial leases in North America. That number has grown dramatically from less than 5 percent just a few years ago. In fact, an additional 782 million square feet of warehouse space was expected to hit the market by the end of 2019.
Metl-Span® insulated metal panels (IMPs) offer a perfect solution for
this growing market. Metl-Span warehouse insulated metal panels feature ideal insulation capabilities thanks to a Class A polyurethane core that keeps the building and its contents in peak condition. Metl-Span IMPs also help to keep pace with the rapidly expanding warehouse market by fast-tracking the construction process because they're designed for easy and efficient installation.
Your Warehousing Partner
Food warehousing is an integral component of the food supply chain as food products need to be stored before they are sold or further distributed. Food warehousing, including the storage of dry and frozen goods, relies on insulated, temperature-controlled, and clean conditions to safely store food products while mitigating the risk of spoilage and contamination.
Our insulated metal interior, ceiling, and roofing panels create an impermeable envelope system to ensure an optimal temperature-controlled environment that protects the quality and preserves the shelf life of the stored food products. These panels offer highly insulated impermeable faces and superior R-values to provide superior thermal control and energy efficiency, which helps reduce energy consumption and operating costs.
Whether you need dry goods or frozen goods warehouse panels, maintaining clean and sanitary conditions is essential for food safety. Metl-Span's full line of insulated metal panels offers the highest level of hygienic control to prevent food waste and loss of products due to spoilage and contamination.
Our insulated metal warehouse panels create an impenetrable barrier that prevents harmful leaks and water absorption and protects against bacteria, fungal, mold, and mildew growth. Finally, our antimicrobial panels require little maintenance, are easy to clean, and can withstand repeated washing without damage.
Ready to transform your warehouse operations?
Contact us today and let our experienced team help you transform your space with durable, energy-efficient Metl-Span insulated wall and roof panels.
Metl-Span IMP Benefits:
Temperature Control – Whether a warehouse is storing electronics, pharmaceuticals or fresh produce, it requires contents to be stored at a particular temperature and humidity to preserve ultimate quality. Metl-Span IMPs are encapsulated completely by metal facings that create an impermeable envelope system to ensure an ideal temperature-controlled environment.
Expedited Installation – The warehouse sector is expected to achieve a net absorption of 655 million square feet over the next few years, which means construction times will need to match that quick turnaround, too. Metl-Span IMPs feature all-weather installation and one-piece construction to accelerate the installation process and get your warehouse up and running quickly.
Cutting Costs – Operating and maintaining a warehouse facility can be expensive, but its utility bills don't have to be. Metl-Span warehouse insulated metal panels are equipped with superior R-values, leading to lower heating and cooling costs throughout the building's lifespan.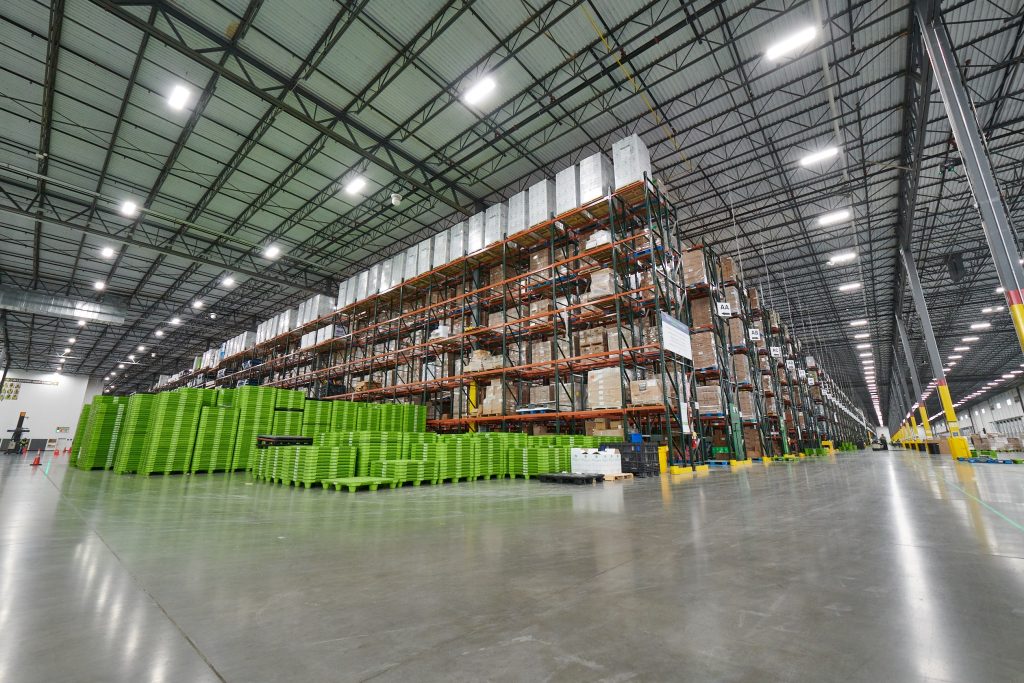 Have Questions About Our Products?
Please fill out the following information and an experienced sales representative will be in contact. We look forward to hearing from you!
---
View our Privacy Policy