Retail
Whole Foods
Lincoln Park, IL
Products: CF Striated Wall Panel
Color(s): Custom
Architect: Gensler, Chicago
General Contractor: Bentley Construction, Deerfield, IL
Installer: Tuschall Engineering Company, Inc., Burr Ridge, IL
Learn more about the Retail Market Segment
 "The architect wanted a very flat surface for the cladding at the top of the building and wrapping around the top level of the parking structure. The installation of the Metl-Span panels was pretty straightforward and went very smoothly. The project looks great."
METL-SPAN PANELS SELECTED FOR THIRD-LARGEST WHOLE FOODS STORE
Approximately 8,500 sq. ft. of Metl-Span CF-36 Striated Insulated Wall Panels were selected as a key component on the third-largest Whole Foods store in the world. The 2" panels, finished in custom Vancouver Copper Kynar, were installed horizontally.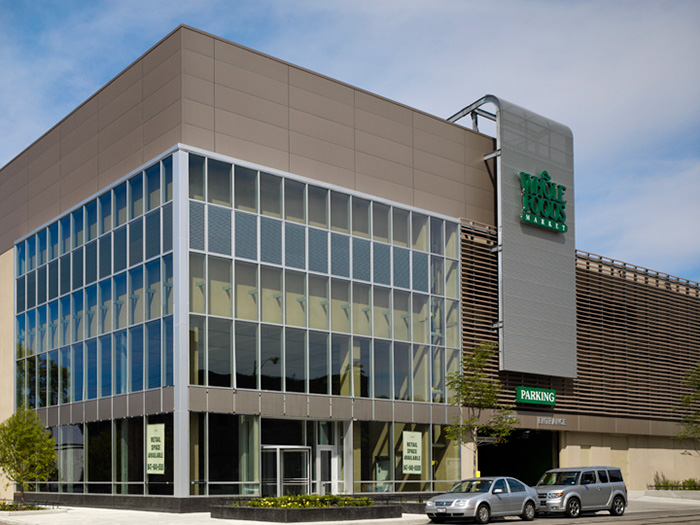 Located in Lincoln Park, IL, the new 75,000 sq. ft. store includes 7 neighborhood-themed eateries, a stage for music and seating for 400 in the eating and lounge areas. The store also offers a 420-car indoor parking lot.
The project provides a great example of metal architectural and construction techniques. The Metl-Span insulated panels interface with precast and other metal products including ACM, corrugated panels and perforated panels.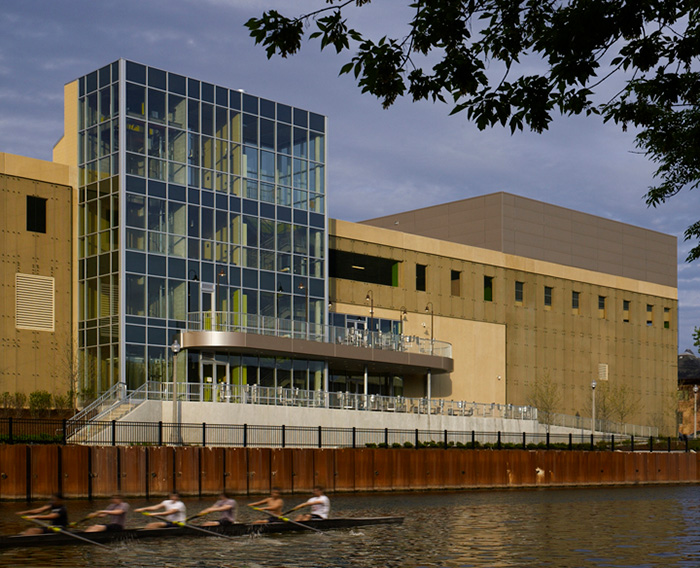 Installation of the Metl-Span panels and other metal products was done by Tuschall Engineering Company, Inc., Burr Ridge, IL. Tuschall Engineering was involved in the design of the project from the very beginning, according to James C. Tuschall, president. "We worked on the project for nearly three years from start to finish," Tuschall said. "The architect wanted a very flat surface for the cladding at the top of the building and wrapping around the top level of the parking structure. The installation of the Metl-Span panels was pretty straightforward and went very smoothly. The project looks great."
Architectural design was provided by Gensler, Chicago. The general contractor on the project was Bentley Construction, Deerfield, IL.
Metl-Span pioneered many of the developments of insulated metal panels and continues to make significant contributions to design innovations and technology that shape industry standards. For more information on the complete line of Metl-Span products, call 877-585-9969 or visit www.metlspan.com.
---
Have Questions About Our Products?
Please fill out the following information and an experienced sales representative will be in contact. We look forward to hearing from you!
---
View our Privacy Policy