"The objective was to have a clean, modern design that met sustainable building goals as well."
METL-SPAN PANELS CLAD CLEAN, GREEN URBAN RETAIL DEVELOPMENT DESIGN

The new Ballard Blocks development in the Ballard area of Seattle offers 366,000 sq. ft. of commercial and retail space in two buildings connected by a pedestrian promenade and below-grade parking level.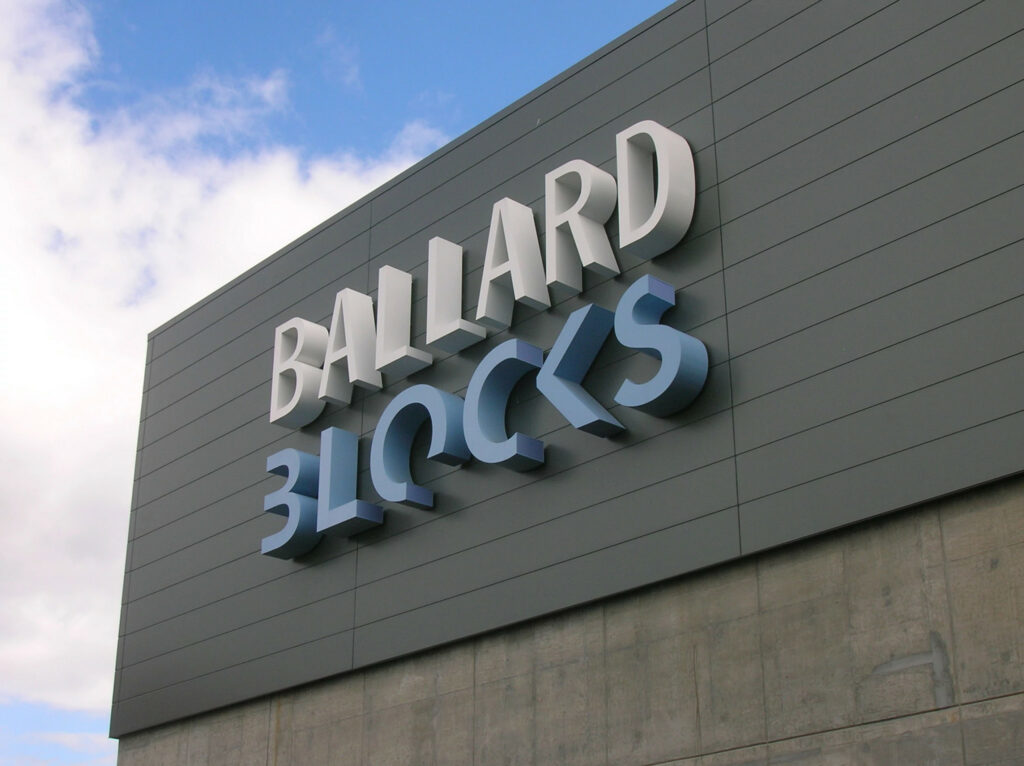 "The objective was to have a clean, modern design that met sustainable building goals as well," according to Angela Gee, project manager for Clark Design Group PLLC, Seattle. "We wanted it to be a high-performance building both in terms of the systems and the materials."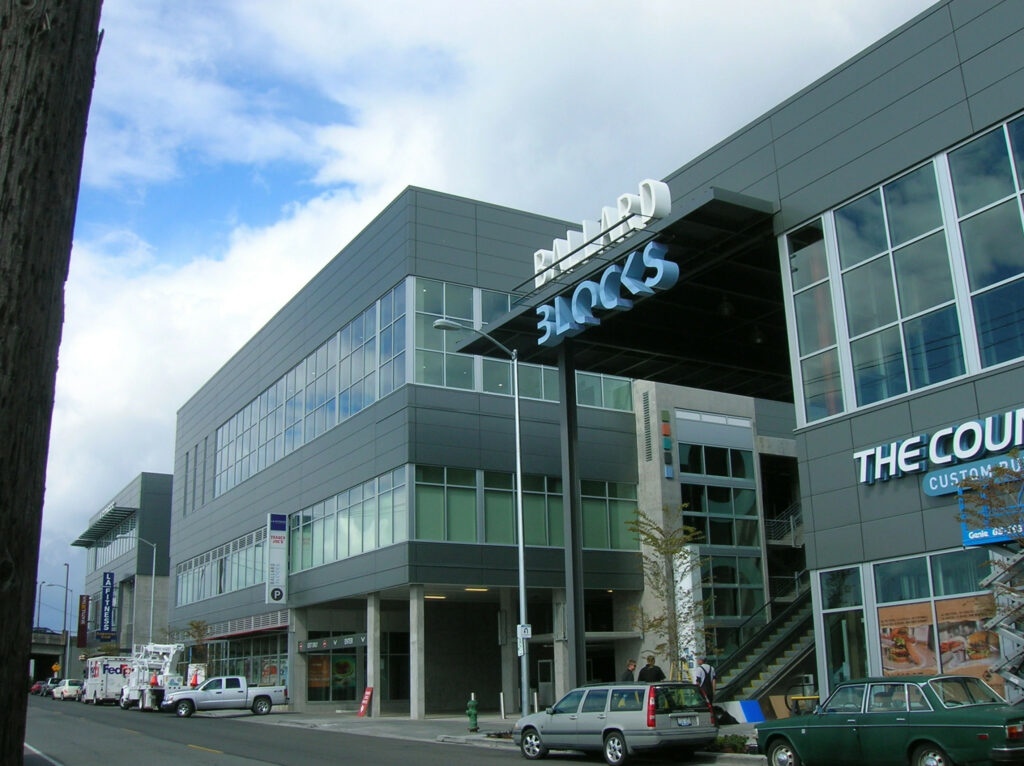 Approximately 51,000 sq. ft. of Metl-Span CFA-30 insulated wall panels were utilized. The 2" panels were finished in custom color Zactique II and were installed horizontally.
"When we researched the cladding material, we considered cost and high energy efficiency with good R value. Labor costs in the Northwest are high so using a system that reduced the labor hours made a lot of sense," Gee said. "The Metl-Span panels provided all of the systems—the metal skin, insulation and vapor barrier–in one product. The design team was pleased with the result."
Installation of the Metl-Span panels was done by Kenco Construction, Inc., Seattle.
The project is registered as LEED Silver and is in the process of being certified. Sustainable design elements include a high-efficiency HVAC system, low-VOC construction products, preferred parking for fuel-efficient vehicles and native and drought-tolerant plant species which enable the project to avoid installation of a costly irrigation system, as well as brownfield site remediation. Throughout construction, contractors diverted more than 93% of demolition and construction waste from landfills.
The general contractor on the project was Ledcor Construction, Henderson, NV.
Metl-Span pioneered many of the developments of insulated metal panels and continues to make significant contributions to design innovations and technology that shape industry standards. For more information on the complete line of Metl-Span products, call 877-585-9969 or visit www.metlspan.com.
---
Have Questions About Our Products?
Please fill out the following information and an experienced sales representative will be in contact. We look forward to hearing from you!
---
View our Privacy Policy